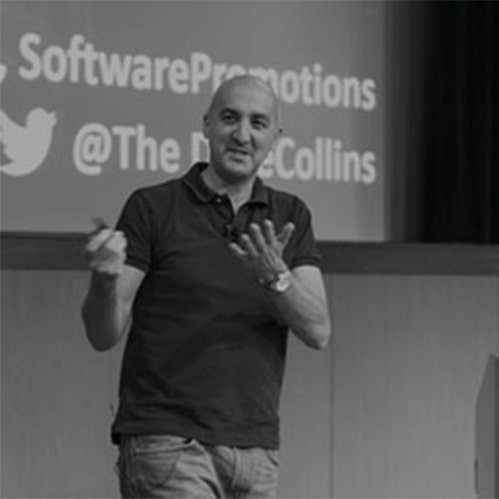 HTW2019 SPEAKERS
Dave
Collins
SEO & Content Marketing @
Software Promotions

Top expert in effective SEO and Adwords, helping software companies sell more
Dave has been working within the online software industry since 1997 – before Google was even launched. He oversees the SEO and marketing strategy for all of his clients and is very passionate about data and trends.
During his career, he has worked with almost 600 companies from 47 different countries (Balsamiq Studios, Paessler AG, Red Gate Software, and more) and has delivered over 80 presentations at more than 40 various events, conferences, training days, webinars, online classes, networking events, workshops for accelerator programs for startups, and more.
His reputation is based on his wide range of experience, and willingness to share good, useful information.
Dave's Presentation: Humans before Spiders – The lost art of meaningful content
The worldwide web is being filled with pointless content that reinforces sub-mediocrity norms. Yet taking a stand against this brain pollution is surprisingly easy.
In his talk, Dave will show you a simple strategy that's good for your visitors, good for business, and great for feeding Google's spiders. 100% practical, actionable, and organic!
Meet Dave Collins at How to Web!