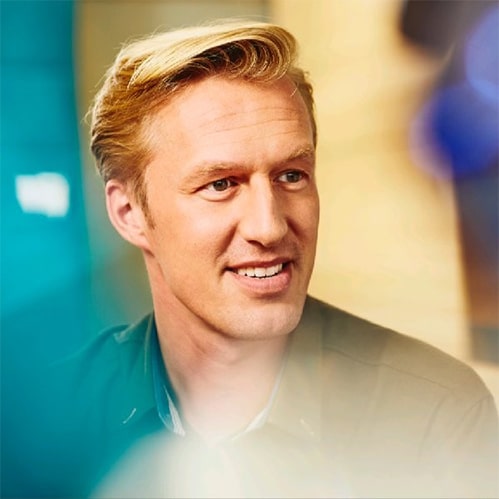 HTW2019 SPEAKERS
Guido
Jansen
Customer Experience Optimisation Specialist @
Vaimo

Optimising customer and product experince through data and cognitive psychology
Guido Jansen is a customer experience optimization specialist with a background in cognitive behavior. In his day-to-day work, Guido is focused on Growth, to which he has a distinctive approach, based on cognitive psychology data and scientific methods. 
Guido's Growth methods are centered around:
✔ Optimizing the customer experience, increasing the user base and revenue per user
✔ Forming and educating 'customer intelligence teams'​ and introduce CRO processes in their day to day flows
✔ Domains of interest are online behavior, usability, cultural differences and optimization for human beings but also e-commerce, web analytics, and online communities. Guido has hands-on experience in each of these fields.
Guido is a speaker, a challenger, a team educator, a growth-culture enabler and a shaper and received the "Community Builder Award"​ out of the hands of eBay CEO John Donahoe for building the Dutch Magento community and events.
Guido's Session: "Data Driven Decisions Meet Psychology"
Explore with Guido the following growth directions for your team:
1) why psychology is essential when you're marketing your product
2) how to build your own optimization team and
3) hands-on advice on how to start an optimization culture
A lot of hands-on real-life experience will be shared and we believe it's definitely a presentation your Core team as well as your Product and Marketing strategists should consider attending.
Meet Guido Jansen at How to Web!