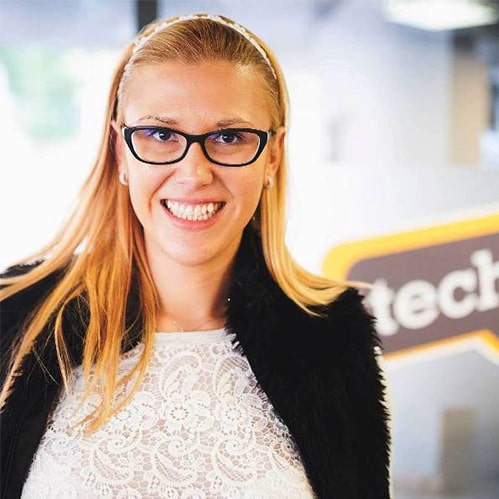 HTW2019 SPEAKERS
Irina
Scarlat
Head of Growth CEE @
Revolut

Leading Revolut's efforts to setup a world-class growth team in Europe & beyond
Irina Scarlat is the Head of Growth – CEE at Revolut, the famous startup rising star. Irina has direct, hands-on experience in driving successful, large-scale growth processes in one of the most competitive business environments – fintech.
Passionate, with solid experience as Product Marketer and Project Manager, doubled by a background in startups, tech, and communities, Irina is a do-er and entrepreneur at heart, and has worked with other impressive projects (Lead Marketing Manager at Uber Romania, Chief Marketing Officer at TechHub).
Striving for excellence while making a difference, Irina is ready to share her hands-on expertise in hiring and building teams the right way, as this will make the difference between the success or failure of your business in the long run.
About Revolut
Revolut is one of the most famous unicorns in fintech, offering a faster and easier-to-use alternative to traditional banking.
The products and services of Revolut include pre-paid debit cards, currency exchange, cryptocurrency exchange as well as peer-to-peer payments.
Revolut is on a global fast-paced growing trend, and has recently overcome 6.5 million customers, 350 million transactions, plus it is currently valued at £40B+.
Meet Irina at How to Web and find how the right team will make the right difference in your growth strategy!