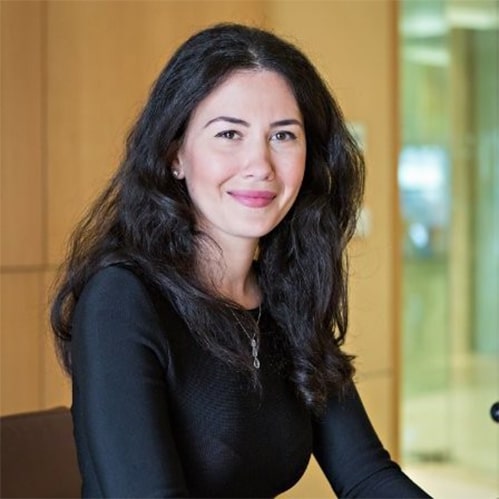 HTW2019 SPEAKERS
Luciana Lixandru
Partner @
Accel

Venture capital investor in UiPath, Deliveroo and other future unicorns
Insightfully growing smart businesses to peak performance
Venture capital investor in UiPath, Deliveroo and other future unicorns
Unlike other investors, Luciana did not enter the world of investment funds after being involved in a startup.
Born and raised in Romania, with parents who worked as engineers and only started being entrepreneurs later, Luciana's ambition was to go to college in the US.
So she applied to several colleges and received a scholarship to Georgetown, where she received her diploma in mathematics and economics, with the intention of becoming a mathematics teacher. After graduating, however, she started working for Morgan Stanley.
In 2012, Luciana started working in London for the Accel investment fund, where she was promoted as a partner in the UK division, a position where she handles financing for companies operating in the software, marketplace segments, and consumer internet.
Within Accel, Luciana played a key role in the fund's investments in the Catawiki online auction house and in the Wallapop ad site. She also led the investment in Selency, a used furniture and decorations marketplace.
She also worked with the team of the site Avito ads in Russia, which was purchased by Naspers in 2015 for $ 2.7 billion.
Last but not least, Luciana has helped get the company into multi-billion-dollar startups Deliveroo and UiPath, the robotic process automation software startup in which she led a Series A round in 2017; by the following year, UiPath was already valued at $3 billion.