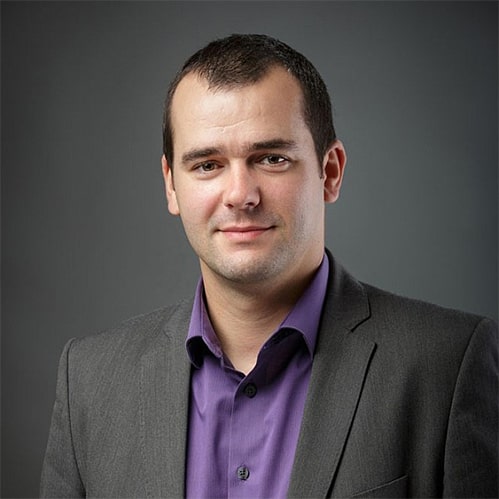 HTW2019 SPEAKERS
Teodor Blidarus
Founder & CEO
@
FintechOS

Growing FintechOS at hyperspeed to serve Fortune500 companies around the world
Promoting Romania as a regional top choice in software development
With more than 20 years of experience in the IT&C industry, Teodor started his journey as the director of the well-known Charisma ERP program, implemented today in more than 34 countries all over the world.
In the last 12 years, he has founded and led Softelligence and has been working closely with over 100 corporate clients in various business verticals, with a focus on financial services provided to banks and insurance companies.
In 2016, Teodor was elected President of ANIS (Employers' Association of the Romanian Software and Services Industry). From this role, he actively contributes to promoting Romania as a regional leader for software development and established exporter for high-quality software, products and services. He also advocates for joint efforts towards a greater focus on IT education and a friendlier business environment.
In 2017, Teodor launched FintechOS, as a spin-off from Softelligence's incubator lab, to help banks and insurance companies to accelerate their digital transformation.
Meet Teodor Blidarus at How to Web!