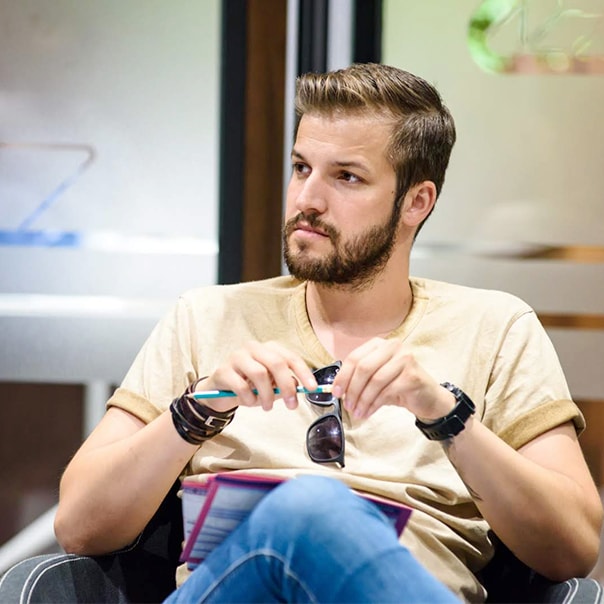 HTW2019 SPEAKERS
Vlad Andriescu
Editor-in-Chief @
Start-up.ro
Senior journalist with experience in analyzing startups and technology trends
Growing the startup environment one story at a time
Vlad is the editor-in-chief of start-up.ro, the main source of information on startups in Romania. Vlad has been following the local startup ecosystem for the past few years and is more interested in failures than success stories because he considers there's more to be learned from the sincerity of a defeat.
In 2015, Vlad launched start-up.ro together with Mihai Seceleanu, founder of InternetCorp, when they realized that the entrepreneurial market has reached a maturity that requires a specialized publication for small businesses.
They started with the idea of creating a publication for technology startups only, but gradually, they expanded their area of interest to all entrepreneurs who are starting out.
Vlad is constantly looking out for local unicorns and doesn't think Romania has it's own Steve Jobs yet.
Meet Vlad Andriescu at How to Web!